Missing Worksop man's phone contact sought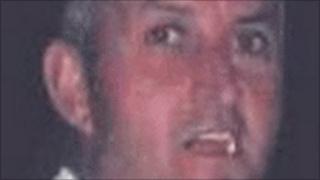 Police are hoping that a contact in a missing Nottinghamshire man's mobile phone can help them trace him.
Peter Molyneaux, from Worksop, has not been seen since visiting his sister on 18 July.
The 47-year-old's phone was found at his home in Prince Charles Road, and officers have since spoken to most of his friends and associates.
However, they have been unable to trace one contact - listed as "Neil" - and are appealing for him to come forward.
Insp Hayley Williams, of Worksop police, said: "We've rung the number for Neil repeatedly, but without success.
"We don't know his surname, but assume he is a friend and he may have information about what has happened to Paul. We need to speak to Neil quickly."
When Mr Molyneaux left his sister's house in Kilton Close he was wearing navy blue tracksuit bottoms with a white stripe down the side. He is also thought to be wearing a black bomber jacket.
He is 5ft 8in (1.7m) tall with short hair which is black and flecked with grey, and walks with a limp.
Police said he is not wearing his dentures which have been found at his house.
Posters of Mr Molyneaux, who is thought to be depressed and is known to have had a number of tablets with him, have been distributed across Worksop.