Car sighting clue to missing Worksop man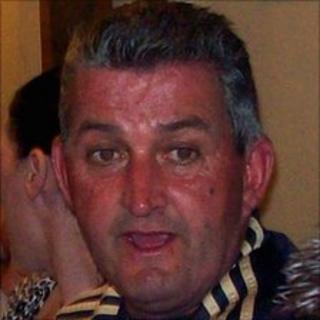 A sighting of a car may be a clue in the search for a Nottinghamshire man missing for more than a week.
Paul Molyneaux, 47, from Worksop, has not been seen since visiting his sister on 18 July.
Police are investigating a possible sighting of Mr Molyneaux in a small silver or grey car on Newcastle Avenue, Worksop, on the afternoon of 21 July.
A contact of Mr Molyneaux, called Neil, who was the subject of an earlier appeal has been traced, they added.
The car in the sighting may have been a Fiat Punto with an 02 number plate.
Depression tablets
The previous evening another person saw Mr Molyneaux walking along Hemmingfield Road and crossing at Hemmingfield Junction.
Supt Jackie Alexander said: "The latest developments are these two sightings.
"CCTV cameras cover both locations where Paul was seen, and we are currently examining all the relevant footage to try and confirm whether it was indeed Paul."
Mr Molyneaux is 5ft 8in (1.7m) tall with short hair which is black and flecked with grey, and walks with a limp.
Police said he is not wearing his dentures which have been found at his house.
Posters of Mr Molyneaux, who is thought to be depressed and is known to have had a number of tablets with him, have been distributed across the town.