King's Mill Hospital criticised over morphine death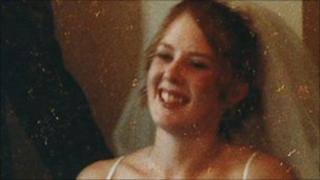 A coroner has criticised a Nottinghamshire hospital for a lack of training in its A and E department after the death of a mother of four.
Louise McKenzie, 28, was admitted to King's Mill Hospital suffering a severe headache in August 2007 and was given three doses of morphine.
An inquest heard oxygen levels should have been more closely monitored.
Coroner Dr Nigel Chapman recorded a narrative verdict and said the hospital should improve staff training.
'Beggars belief'
Medical experts told the inquest she had brain swelling and that morphine can suppress a patient's breathing.
The inquest heard the mother of four stopped breathing during a brain scan.
The family's solicitor Paul Balen said medical records showed it took 11 minutes from the scan taking place to when the crash cart arrived to resuscitate her.
She was put on a life support machine, transferred to the Queen's Medical Centre in Nottingham and pronounced dead the following day.
A care assistant at King's Mill Hospital had noted that Mrs McKenzie's blood oxygen saturation levels were at a low level of 94%, shortly before she went for the scan.
Dr Chapman said: "I'm surprised that a care assistant has not had enough training that, if a patient has 94% oxygen saturation, it must be brought to the attention of someone more senior.
"Everything was accepted as being normal - it almost beggars belief that it was not brought to the attention of nurses, let alone doctors."
The coroner said he would write to the hospital in Sutton-in-Ashfield to tell managers to improve standards of staff training in the A and E department and in observation during scans.
The inquest was told that Mrs McKenzie had taken one-and-a-half ecstasy tablets on a night out in Nottingham the day before she was admitted to hospital.
"There is obvious an inherent danger in taking ecstasy but it may have been unrelated to her subsequent death," the coroner said.
The cause of death was a hypoxic brain injury, caused by a severe decrease in oxygen to the brain.
Husband Mark McKenzie said: "Louise was the most loving, caring person with four young children and did not deserve to be treated the way she was."
An internal review into what happened is being carried out at King's Mill Hospital.
Dr Andrew Molyneux from the hospital said: "The trust accepts the coroner's verdict and would like to extend our deepest sympathies to Louise's family and friends.
"Action has been taken but existing training and protocols will be reviewed."
The family have started legal proceedings to claim compensation from the hospital.