Appeal to trace valuable Irish paintings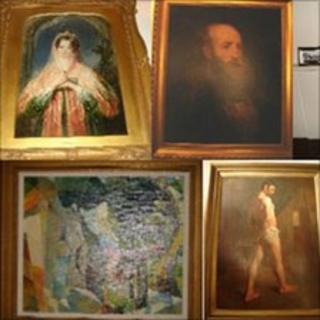 Police have appealed for help in tracing five paintings valued at £40,000 stolen from a Nottingham house.
The pictures, all painted by Irish artists, were taken about a year ago, but despite police efforts their whereabouts remain a mystery.
A bronze clock, jewellery and electrical items were also taken from the property near the city centre.
The paintings are not only valuable but also have "a great deal of sentimental value" to the owner, said detectives.
Since the theft, officers have notified local and national antique and art dealers, as well as the Irish media and leading art magazines.
The artwork includes four oil on canvas portraits, which range in value from £1,000 to £15,000
The owner, who wants to remain anonymous, said: "As well as their monetary value, these items were very precious to us as a family and so we are prepared to offer a substantial reward for their recovery."
Anyone with information should contact the Nottinghamshire force.