Missing Worksop man's family make appeal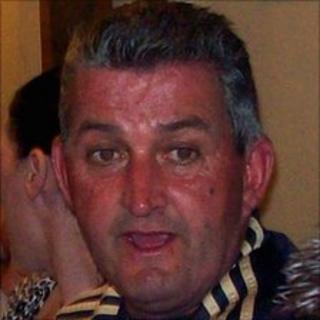 The family of a missing Nottinghamshire man has made an appeal for help in finding him.
Paul Molyneaux, from Worksop, has not been heard from for two weeks.
Relatives said they were especially worried as the 47-year-old was known to have been depressed about the death of his brother last year.
In a statement, they said he was missed by his friends and family, especially his partner, and asked anyone with information to come forward.
It added: "He is a very independent man, and we know the loss of our brother Johnny last year hit him hard.
"That, together with his battle with Crohn's Disease and bipolar disorder, means he has been having a hard time of it recently and he was in low spirits last time we spoke. But, he is very affectionate too.
"Paul, we are very worried about you and want you to make contact with us. We love and miss you terribly and we want to make sure that you are all right."
Police searches and posters have been used to try to trace Mr Molyneaux and hours of CCTV have been studied.
Officers said they were still following up a potential sighting in a car on 21 July.