Nottingham heart infection cause 'unknown' inquest told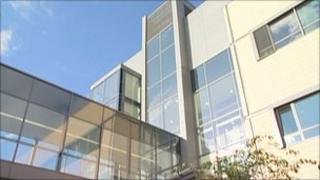 An inquest into the deaths of patients who became infected during heart surgery has heard the exact cause is still unknown.
Five people died and six more developed complications at Nottingham City Hospital between January and July 2009.
Nottingham Coroners Court heard managers admit they did not know how the drug-resistant bacteria got into patients seen by the same surgeon.
Theories suggested included surgical gloves or airborne transmission.
All the patients infected were operated on by cardiac surgeon John Lu.
He became a carrier of a rare strain of staphyloccus epidermis, which was resistant to antibiotics given in Nottingham to heart valve patients as precaution before surgery.
The inquest was told the method of transfer had never been proven.
Nottingham University Hospitals NHS Trust suggested tiny punctures in gloves or airborne transmission were possibilities.
But it added it had found nothing wrong with the surgeon's infection control standards.
The case is continuing.