Waste firm drops Nottinghamshire landfill expansion bid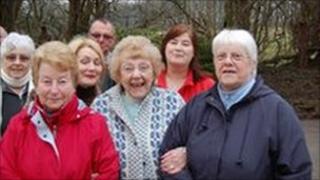 A proposal to expand a landfill site in Nottinghamshire has been withdrawn by a waste firm because more people are recycling.
Plans to double the Dorket Head site's capacity have been shelved by Waste Recycling Group and Ibstock Brick.
The plans would have extended the site to the south east with a capacity of 7.5m tonnes of waste.
Campaigners living close to the landfill, near Arnold, said they were "delighted".
Recycling rates across Nottinghamshire have increased from 34% in 2005/6 to 43% in 2009/10 and this is expected to increase further in the future, the company said.
Greg Smith, of WRG, said: "Government policy is driving waste… away from landfill and towards greater reuse, recycling and energy recovery.
"The firm remains fully committed to the existing Dorket Head landfill site and is committed to being a good neighbour to the residents who live nearby - as demonstrated by the £500,000 recently invested in the site."
This investment had gone on new site infrastructure and restoring parts of the landfill to safe grassland, it said.
Linda Booth, of the Arnold Against Landfill Campaign, said: "We were very surprised but also delighted by the news - we have been campaigning to stop the extension and we are delighted for the residents."