Cold Warrior director's quest for film funding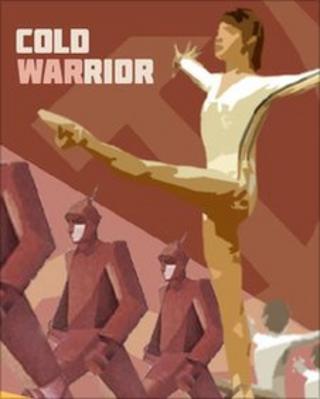 When you think about British filmmaking, Nottingham might not be the first location that springs to mind.
And yet, the city has been crucial to many filmmakers over the past 50 years by providing locations, actors, actresses, funding and producers.
Critically-acclaimed films like Karel Reisz's Saturday Night and Sunday Morning (1960), Shane Meadows' This Is England (2006), Chris Cooke's One For The Road (2003) and Anton Corbijns' Ian Curtis biopic, Control (2007), were all made in Nottingham.
EM Media, based in the city, co-financed the latter three and a further 39 feature films, including Jim Loach's Oranges and Sunshine, which is released on 1 April.
Now, Emily Greenwood is the latest writer and director hoping to make a short film, and then a feature film, with Nottingham's support.
She is working with the Nottingham-based production company Wellington Films, who were responsible for the BAFTA-nominated London to Brighton (2006).
Ms Greenwood is also hoping to choose her cast from Nottingham's Television Workshop, where Hollywood actress Samantha Morton once trained.
Her project, titled Cold Warrior, is about a 14-year-old Romanian gymnast named Ana and her preparations for the Moscow Olympics in 1980.
'Emotional content'
The film is inspired by 'abortion doping' allegations in the 1980s made by the then vice-president of the International Olympic Committee (IOC), Prince Alexandre de Merode.
He claimed that some athletes in eastern Europe were artificially inseminated, and then later forced into abortion, in an attempt to boost athletic performance.
The allegations have never been proven.
"I was attracted to the emotional content," said Ms Greenwood. "I like the thought of a girl standing up for her beliefs and punching back."
Just like her lead character Emily has a battle on her hands in how to get the money to turn Cold Warrior into a full feature.
Ms Greenwood, who works as an editor in post-production, in London, was awarded £5,000 of lottery funding around the same time the government announced the UK Film Council was to be abolished.
She still got the money but is uncertain about the future.
The British Film Institute (BFI) is taking over from the UK Film Council, from 1 April, and will become the National Lottery distributor for film in the country.
"Hopefully it will be good," said Ms Greenwood.
"On one hand change is great, it could bring on some good things, new people with new ideas, but at the same time people have lost their jobs.
"It's difficult to know how it's going to work."
The Cold Warrior project is featured on the IndieGoGo website, where people can donate money in exchange for anything from a mention on Twitter to an executive producer credit, depending on the amount.
Ms Greenwood and Wellington Films have a goal of $10,000, and so far they have raised $1,451 through the US site.
But there could be a long road ahead before Cold Warrior reaches the cinemas, if indeed it makes it that far.
"It's a hell of a lot of work," said Ms Greenwood. "Especially when you've got a day job."