£15,000 reward over Boxing Day St Ann's shooting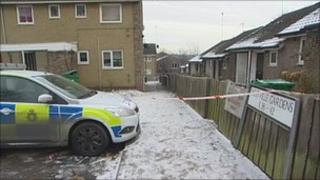 A reward of up to £15,000 has been offered for information relating to a serious shooting in Nottingham.
Damien Meredith, 24, had surgery to remove a bullet from his brain after shots were fired in Westville Gardens, St Ann's, on Boxing Day.
Ten people were arrested in connection with the shooting, nine are currently on bail pending further inquiries and the other released without charge.
Police said they hoped the reward would help convict those responsible.
Vehicles recovered
Mr Meredith is now recovering at home after being discharged from hospital.
Officers have spoken to more than 50 people who attended a nearby party on the night, plus many others, recovered a number of vehicles of interest and searched properties in St Ann's as part of their investigation.
Det Ch Insp Tony Heydon said: "This was an extremely serious incident which left a young man fighting for his life. We need to ensure that those involved are prosecuted and, ultimately, convicted for their part in this incident.
"Rewards are offered very infrequently, but we believe it is appropriate in this instance in order to identify one or more of the very small number of individuals who believe, for whatever reason, that they can carry and even use firearms in Nottinghamshire.
"I would urge anyone who witnessed the incident or has vital information which they have not shared with us before now to seriously consider the reward offer and contact us."