Jury hears of restraint death at Ashfield hospital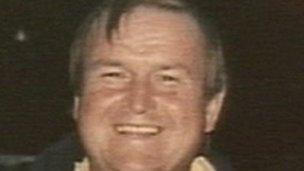 An inquest has heard how police used CS gas and handcuffs to subdue a seriously ill patient at a Nottinghamshire hospital.
Victor Massey, 54, from Westwood died after being restrained at King's Mill Hospital in Sutton-in-Ashfield in August 2006.
He had been admitted with pancreatitis and was suffering from severe pain.
His wife Jane Massey told the Nottingham jury he had been having hallucinations caused by morphine.
Staff said Mr Massey had locked himself in a shower room and they had been forced to call police.
Mrs Massey said she arrived at the hospital on the night he died and found him on the floor, handcuffed.
She told the coroner's jury that he was "spread-eagled on the corridor" and was told that staff could not get him to leave the shower room.
No-one was charged in connection with his death.
Related Internet Links
The BBC is not responsible for the content of external sites.