Nottingham incinerator expansion is planned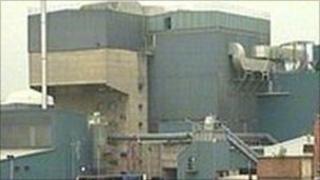 Plans to expand an incinerator at a site in Nottingham have been unveiled.
The plant's operator WasteNotts (Reclamation) Ltd wants to increase its capacity at the Eastcroft depot by 25%.
It would mean the waste disposal site would incinerate 200,000 tonnes per year, the Environment Agency confirmed.
The agency, which will decide whether to grant or refuse the application, wants to hear the views of the local community.
Dave Lowe, environment manager for the Environment Agency, said: "It is important that we obtain and consider the views of the public and key stakeholders before we make our decision on the application.
"We would like to encourage communities close to the site to forward their comments on the application as part of our consultation process and this will close on 14 July 2011."