Rohan Bingham jailed over Lenton hit-and-run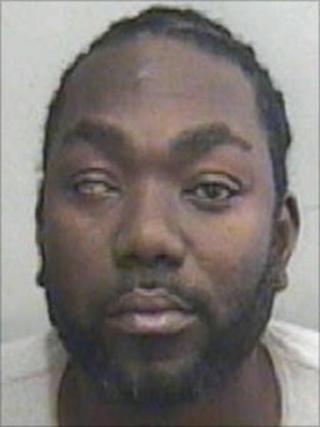 A man who left a 23-year-old woman with life-changing injuries in a hit-and-run crash in Nottingham has been jailed.
Rohan Bingham, 35, of Crossland Road, Bestwood, hit Clare Carver with his Ford Focus as she was crossing Derby Road on 20 November 2010.
Miss Carver remains in hospital, cannot walk, struggles to communicate and will need care for the rest of her life.
Bingham was jailed for 150 days for careless driving and 14 days for possession of class A drugs.
He pleaded guilty to careless driving, failing to stop at the scene of a collision, failing to report a road collision, possession of class A drugs and having three defective tyres, at Nottingham Magistrates Court on Thursday.
In addition to his prison sentence, Bingham was banned from driving for four years.
'Catastrophic damage'
Miss Carver's father Robert, said his daughter faced a number of difficulties.
"It looks as though Clare will need round-the-clock care for the rest of her life and it appears unlikely she will ever walk again.
"I sincerely hope that he [Bingham] never has to witness what my wife and I saw when we arrived in Nottingham, I would not wish that experience on my worst enemy.
"But Mr Bingham also needs to acknowledge the reality of what he has done, he needs to be aware of the catastrophic damage he has caused."
Det Sgt James Greely from Nottinghamshire Police said: "Miss Carver had a very bright and promising future ahead of her and Bingham took this away from her the second he hit her and fled the scene.
"Instead of offering Miss Carver the help and care she needed, he cowardly kept on driving, leaving her in the road with life-threatening injuries."