Beechwood Children's Home abuse claims investigated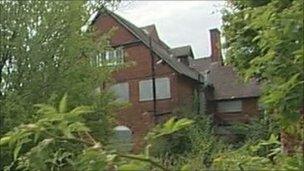 Six allegations of systematic physical and sexual abuse at a former children's home dating back 36 years are being investigated by police.
Beechwood Children's Home, in Mapperley, Nottingham, was run by Nottinghamshire County Council.
Solicitors Uppal Taylor, acting for 11 complainants, said the allegations ran from 1975 to the late 1980s.
A police spokesman said investigations were at a very early stage.
Uppal Taylor added their clients' allegations ranged from maltreatment, bullying, intimidation and sexual abuse by staff and residents.
Police said there had been no arrests and they were keen to quash rumours of digging going on at the site of the former home.
Margaret McGlade, independent chair of the Nottingham City Safeguarding Children Board, said: "We are aware of allegations relating to issues at Beechwood Community House dating back to the 1980s.
"Our primary concern is to ensure that there are no outstanding safeguarding concerns and consequently we are co-ordinating the responses of the appropriate agencies, including the police, to ensure that a full and robust investigation is undertaken into these allegations.
"This establishment closed in December 2006 and no children have been placed within the unit since then."
Steve Edwards, Nottinghamshire County Council's children's social care service director, said: "Nottinghamshire County Council is aware of these allegations and is working in partnership with the city council and the police regarding the investigation."
During the 1980s and early 1990s, four or five staff would be on duty at any one time and at Beechwood's maximum capacity it was a 15-bed unit.
The unit generally had 100% occupancy with a high turnover due to its historical function as a remand home.
Related Internet Links
The BBC is not responsible for the content of external sites.