Skilbeck murder: IPCC backs police actions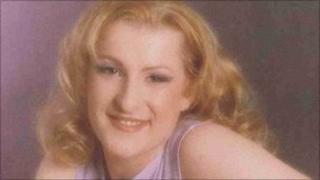 Police acted properly in their treatment of a woman who was killed by her partner in Nottinghamshire, an investigation has found.
Denise Skilbeck, 31, was stabbed and beaten at a house she shared with Gary Spalding in Newark, on 16 March 2011.
The Independent Police Complaints Commission (IPCC) said officers had done all they could during three years of reports of domestic violence.
Ms Skilbeck's family said she had covered up Spalding's actions.
The 34-year-old was sentenced to a minimum of 20 years in prison in September 2011 after he admitted murder.
Ms Skilbeck moved from Bicester, Oxfordshire, to Newark in 2007.
'Appalling crime'
The IPCC examined police contact with the couple on nine occasions from 2008.
The last incident took place on 13 March 2011, three days before Ms Skilbeck was murdered.
It found police followed relevant domestic violence procedures in handling these incidents and the outcome could not have been prevented or foreseen.
IPCC Commissioner Amerdeep Somal said: "Denise was reluctant to fully engage with the police. There is no evidence that based on the circumstances and information available to them, police could have realistically done any more to prevent or foresee the tragic outcome.
"I have had past occasion to be critical of Nottinghamshire Police in the handling of domestic violence and I am pleased that, partly as a result of IPCC recommendations, the force has taken steps to improve its performance."
In a statement, her family said: "Denise sadly displayed behaviour typical to victims of domestic violence when emergency calls are made, including; making excuses for the perpetrator and covering up their behaviour (in all probability, for fear of repercussion).
"Without evidence many, including her family, could not have realised the extent and level of violence that Denise clearly endured."
Nottinghamshire Assistant Chief Constable Paul Broadbent said: "The IPCC acknowledges the strenuous efforts the force has taken over the last year to tackle domestic violence but there is still more we must and are doing to combat this appalling type of crime.
"We have fundamentally reviewed our policy and procedures to ensure they are as robust and victim-focused as is possible."