MPs ask for answers over cancelled ops in Nottingham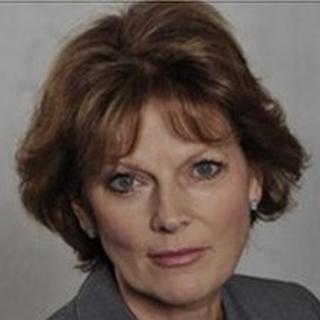 MPs are calling for an inquiry into why hundreds of operations have been cancelled at hospitals in Nottingham.
Four Labour MPs from Nottinghamshire have written a joint letter to the city and county's health scrutiny committee expressing their concerns.
Conservative MP for Broxtowe, Anna Soubry, has also raised the issue with the Secretary of State for Health.
The trust that runs the Queen's Medical Centre and City Hospital has blamed a rise in emergency admissions.
More than 550 non-emergency operations have been cancelled at the two hospitals this year.
Ms Soubry said the cause of the unexpected rise in emergency cases needs to be determined.
'Very serious'
"We've got to find out what's happening in our communities that is unfortunately putting this extra pressure on the emergency department," she said.
"What's going on in the community so that it seems that we've got older people who it looks like are not being looked after or getting themselves into a state where they are so poorly they have to go to hospital?"
The four Labour MPs - Chris Leslie for Nottingham East, Lilian Greenwood for Nottingham South, Graham Allen for Nottingham North, and Vernon Coaker for Gedling - wrote to Councillor Ginny Klein.
Ms Klein, who chairs the Nottingham and Nottinghamshire Joint Health Scrutiny Committee, said its members are taking the cancellations "very seriously".
'Insufficient beds?'
"Obviously it's a large increase in cancelled operations - unprecedented at this time of year, I would have thought," she said.
"There are lots of questions that need to be asked. What is the impact on the waiting list? If operations are being cancelled it's going to create more of a backlog as well.
"Is it lack of consultant time? Lack of beds? Four wards were closed last year, we know, between the two hospitals, so are there insufficient beds?
"We've got an increase in the elderly population. Has that got anything to do with it? Has it been planned for?"
Nottingham University Hospitals NHS Trust, which runs both hospitals, said it is doing everything it can to ensure operations are rescheduled as quickly as possible.