Kimberley School hit by strike over academy status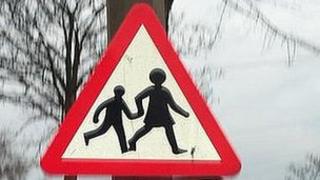 Teachers at a Nottinghamshire school have gone on strike over plans to turn it in to an academy.
Members of the National Union of Teachers at Kimberley School went on strike on Tuesday and will strike again on 13 and 14 June.
They said the changes would be detrimental to teaching and would put vulnerable students at risk.
Head teacher Chris Teal said the school would gain £750,000 which could be spent on books and equipment.
He said the school remained open and would hold exams as usual.
There are 24 NUT members at the school out of a total of 79 teachers.
NUT spokesman Liam Conway said: "Reassurances about pay and conditions have been given by management at the school, but the NUT has evidence from many other 'academy conversions' that such promises are not always kept.
"The bottom line is that neither NUT members at Kimberley School nor Nottinghamshire Division NUT believe that academy status will enhance teaching and learning."
Mr Teal said: "It is all quite disappointing from the point of view of the school and the parents - from September there will be more than 30 academies in Nottinghamshire.
"We are confident that we have the community with us in terms of making this decision.
The decision to apply for academy status was made by the school governors several weeks ago, he added.