Nottingham man gives away £1,000 holiday to attack victim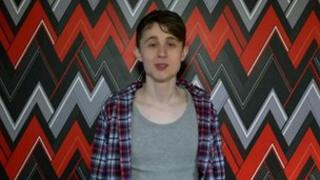 A Nottingham man who spent £1,000 on a holiday for his girlfriend has given the trip away to a local couple after his relationship ended.
Tom Frankenburg, 22, uploaded a video to YouTube inviting people to say why they deserved the holiday to Malta.
The video received 100,000 hits and he was sent almost 2,000 emails.
Mr Frankenburg gave the trip to Stuart and Dawn Flynn, who he said deserved it the most when he heard Mr Flynn was hospitalised after being attacked.
'Incredible stories'
The guitar teacher and photographer said: "Dawn emailed me and I thought it was an incredible story."
Stuart Flynn was only minutes from home when he was viciously attacked by two people in the street in Hyson Green, in April last year.
He spent three months in a coma at Queen's Medial Centre - Mr Frankenburg said "they were the obvious choice".
He has also started another website to help raise money to send some of the other people he received emails from on holiday.
He said there were a number of people who have incredible stories and really deserve it.
Mr Frankenburg has received his own holiday offer from the Maltese government, after it heard about his story.