Robin Hood centre celebrates 25th anniversary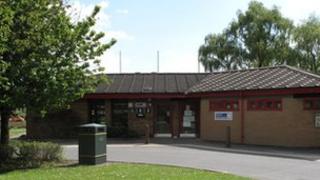 A tourist information centre located near Sherwood Forest, the home of Robin Hood, is to celebrate 25-years since it opened to the public.
Sherwood Tourist Information Centre, near Ollerton, in Nottinghamshire, has helped over a million visitors.
Staff member Debbie Hibbert said the first question she dealt with was whether a camel could be hired.
In 2010, the facility won silver at the East Midlands Tourist Board's Tourist Information Centre of the Year awards.
Ms Hibbert, who has been at the centre for 21 years, said they had dealt with all manner of questions and problems.
"We've had to rescue injured swans, lost dogs and cats, and we even have to usher out lizards," she said.