Olympic torch: Missing Ethiopian found in Nottingham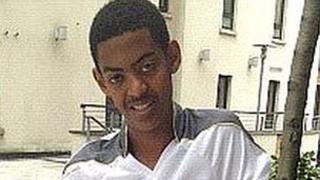 An Ethiopian boy who was part of the Olympic torch relay has been found after going missing from his hotel in Nottingham.
Natnael Yemane, 15, was a torchbearer as the relay entered the city on Thursday.
Police said he left the Jurys Inn, Waterfront Plaza, at about 21:15 BST that evening and did not return.
Officers confirmed he was found "safe and well" in the city on Friday evening.
He was one of 20 young people selected through Locog's International Inspiration programme who ran in two teams on Thursday.
One torchbearer was selected from each of the 20 countries which are part of the programme, from Azerbaijan to Zambia.
International Inspiration is London 2012's international legacy programme which provides sport and play opportunities to more than 12 million children in 20 countries around the world.
Police had been concerned because his English is limited and he was described as not being "street-wise".