Nottingham's Real United move to Inspire Stadium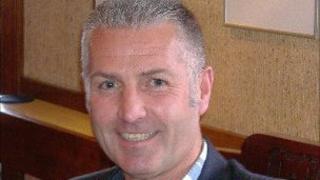 A Nottingham football team that aims to keep young people out of trouble have moved to a new home ground.
Real United, which uses football to help young people stay away from drugs and gang culture, will take over the former Gedling Town ground.
The Stoke Bardolph pitch, which will be renamed the Inspire Stadium, will be officially opened on 5 August.
A charity match will be held on the same day in memory of victims of gun and knife crime in Nottingham.
'Positive space'
The Real United All Stars team will face a Nottingham Legends side including former Nottingham Forest players Gary Mills and Steve Chettle.
Proceeds from the match will go to young people's charities.
Club manager Roger Henry said: "By having our own ground, the Inspire Stadium, we'll be able to give young people even more opportunities and a positive space that belongs to them as an antidote to gang culture for example."
The club teaches the 11 to 24-year-olds football skills and gives them mentoring and one-to-one counselling.