Conservative Mike Quigley pulls out as police commissioner candidate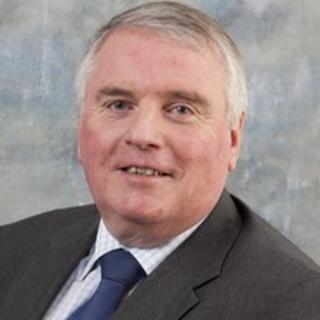 The Conservative candidate for the job of Nottinghamshire police and crime commissioner is pulling out due to a "minor offence" committed 44 years ago.
The offence bars Mike Quigley, former head of Bassetlaw District Council, from standing as a candidate in the elections on 15 November.
Home Office rules say anyone convicted of an offence which could attract a prison sentence cannot be a candidate.
Tony Roberts has been confirmed as the Conservatives' new nominee.
The Police Reform and Social Responsibility Act 2011 disqualifies a person from standing for election as a police and crime commissioner (PCC) if they have, at any time, been convicted of an imprisonable offence.
A number of candidates across England and Wales have been forced to stand down because of previous crimes.
Earlier in August, Labour's Bob Ashford said a crime committed when he was 13 had blocked him from the candidacy in Avon and Somerset.
And Labour's candidate for Derbyshire, Alan Charles, initially stood down but was reinstated after lawyers advised him a conditional discharge he received for stealing a woman's purse 47 years ago would not bar him from standing.
'Challenge ahead'
Speaking at the annual general meeting of the Nottingham Area Conservatives, Mr Quigley said: "It is with regret that I must stand down following confirmation that an offence committed more than 44 years ago, for which I was fined, bars me from the post."
Mr Quigley did not disclose what the offence was.
Mr Roberts, Newark and Sherwood District Councillor, said: "I learned of Mike Quigley's withdrawal as a candidate with surprise as I knew he was keen to fulfil the role.
"I recognise the significance of the task that now lies ahead of me and welcome the challenge."
Mr Roberts will be up against former Labour MP Paddy Tipping for the job. No other candidates have so far put themselves forward for the post in the county.
The commissioner, who will replace Nottinghamshire Police Authority, will have the power to choose chief constables and is expected to hold officers to account.
The commissioner will also be asked to help develop strategies for cutting crime.
Voters will elect commissioners in each of the 41 force areas in England and Wales outside London on 15 November.