Nottinghamshire police commissioner: Malcolm Spencer stands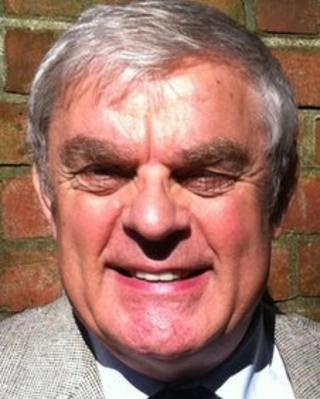 A former detective is to stand as an independent candidate for the role of police and crime commissioner in Nottinghamshire.
Malcolm Spencer, who served with the force for 30 years, is the second independent candidate to put himself forward for the role.
MP Paddy Tipping is standing for Labour and Tony Roberts is the Conservative candidate.
Dr Raj Chandran, a retired GP, is standing as an independent.
Mr Roberts replaced Mike Quigley, who stood down due to an offence he committed 44 years ago.
Mr Spencer, who has spent the last seven years working as an adviser for the Police Federation, said people should not look at him and think: "He's an ex-police officer, all he's doing is thinking about the police."
"I'd like to bring what I consider to be a vast experience to the role - I served for 30 years in Nottinghamshire as a constable, in CID and as a sergeant," he said.
"My intention in standing is to ensure the people of Nottingham get the best police service that can be provided.
"My commitment would be to deliver an effective local police service."
The commissioner, who will replace Nottinghamshire Police Authority, will have the power to choose chief constables and is expected to hold officers to account.
The commissioner will also be asked to help develop strategies for cutting crime.
Voters will elect commissioners in each of the 41 force areas in England and Wales outside London on 15 November.