Rolls-Royce housing plans on show in Hucknall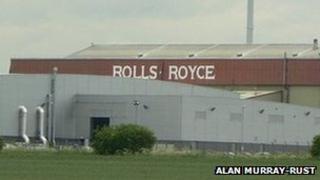 Plans to build 900 homes on land owned by Rolls-Royce have gone on display at the company's factory in Hucknall.
The company has about 298 acres (121 hectares) of land that it no longer uses after engine testing ceased.
The project also includes the construction of industrial units, a new access road from the town's bypass, shops and a primary school.
Muse Developments, a partner in the scheme, said it could bring 2,000 jobs to the Nottinghamshire town.
A display bus will be parked at gate two of the Rolls-Royce site in Watnall Road on Thursday and Friday from 14:00 until 20:00 BST and on Saturday from 09:00 until 13:00 BST.