Missing East Bridgford woman Hilda Pearce found in hedge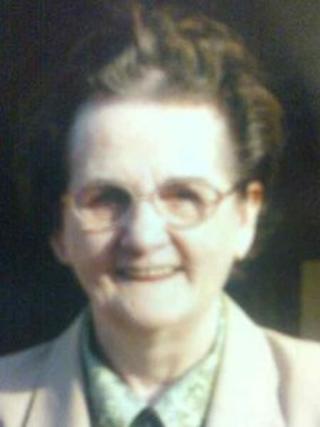 An 86-year-old Nottinghamshire woman was found alive in a hedgerow three days after she was reported missing.
Police began a large-scale search for Hilda Pearce, who has Alzheimer's disease, after she left her home in East Bridgford on Tuesday.
She was eventually found on Friday, in a field between East Bridgford and the A46, and is being treated in hospital.
Mrs Pearce was airlifted to Queen's Medical Centre, but is not thought to have life-threatening injuries.
"We were growing extremely concerned for Hilda as she had been out alone in the elements for up to three nights," a Nottinghamshire Police spokesman said.
"We are extremely relieved to know she is safe, as is her family, and our gratitude goes out to the helpful and caring members of the public for their help and assistance."