Harry Ray Tindall killed with axe by neighbour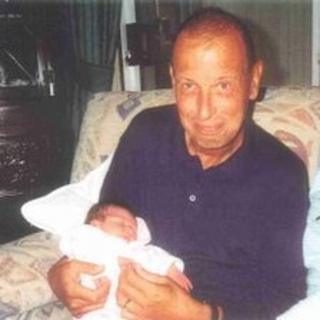 A 70-year-old man was unlawfully killed by a neighbour who attacked him in the street with a knife and axe, a coroner has concluded.
Harry Tindall was attacked outside his home in Pearl Close, Rainworth on Boxing Day, but the man charged with his murder died in February.
Jeffrey Burton, 60, died from a terminal illness the night before he was due to enter a plea in court.
The men had fallen out and the dispute came to a head with the attack.
Mr Tindall, who was known by his middle name Ray, had been married to his wife for 20 years and they had three children together.
'Brutally attacked'
His widow, Kathleen Tindall, 71, said after the inquest: "We do not feel like we have achieved justice today and that we've been cheated because the person responsible for Ray's death has not had to stand up in court and answer for what they did.
"Ray was a kind, good humoured family man who would not hurt a fly. His death has devastated the entire family and we are distraught to have lost him in such a violent and cruel way."
Mr Tindall sustained head injuries and three stab wounds to the body in the attack.
A Home Office postmortem examination found he died from a stab wound to the chest.
His step-daughter, Amanda Richards, who was with him when he died, said: "Witnessing him being so brutally attacked is something I will never be able to forget," said Ms Richards.
"Ray was just starting to recover from prostate cancer when he was killed and was looking forward to the future."