Ofcom to review Nottingham local TV decision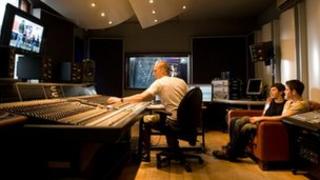 A decision about who will run a Nottingham local TV station is to be reconsidered after mistakes were found in the original application process.
Consortium Notts TV was awarded a licence to provide the digital terrestrial TV (DTT) service by industry regulator Ofcom in October.
Two bids originally received by Ofcom for local TV will be re-examined. A decision is due early next week.
The service is scheduled to go on air in early 2014.
The winning group included Nottingham Trent University, Nottingham Post Media Group, Inclusive Digital and Confetti Media Group.
'Small errors'
In May, Ofcom invited applications to run local TV services in 21 areas as part of a government project part-funded by the BBC.
An Ofcom spokesman said: "In order to ensure absolute fairness and clarity for all applicants, and in line with Ofcom's high standards, we have decided that the decision on the Nottingham local TV licence will be retaken.
"This follows small errors found in the consideration of the applications."
The service will broadcast seven days a week - from 16:00 to midnight for the first six months and from 07:00 to midnight after that.
A losing bid was submitted by another consortium, Nottingham TV, which included former Nottingham Post editor Malcolm Pheby.