Deputy PCC Chris Cutland: More help for victims of abuse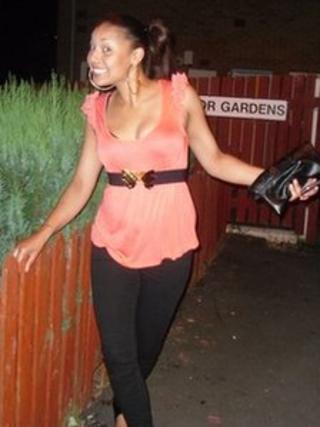 Nottinghamshire's new deputy police and crime commissioner says her priority is to do more to support victims of domestic abuse.
Chris Cutland, the executive director of Women's Aid in Nottingham, was appointed on Thursday by newly elected PCC, Paddy Tipping.
Ms Cutland highlighted the case of Casey Brittle, who was murdered by her former partner.
Nottinghamshire Police were criticised over events leading up to her death.
'Never again'
Ms Cutland said: "I'm hoping this will never happen again - there were some lessons for the police to learn and they have begun to be put in place."
She added: "There are improvements still to be made and I'm hoping I can be part of those discussions.
"I work nearly every day with the police, and have a good idea about how they operate and how they treat victims."
In the case of Casey Brittle, the Independent Police Complaints Commission (IPCC) said officers did not take "positive action" and its domestic abuse unit was not kept informed.
The 21-year-old mother-of-one was found with fatal injuries at her home in Springfield Street, New Basford, on 3 October 2010.
Her former partner, Sanchez Williams, 27, was jailed for life for her murder.
The IPCC highlighted systemic failures in the force's handling of domestic abuse cases.
Nottinghamshire Police said it unreservedly accepted the recommendations made by the IPCC.