Calverton police pursuit death was 'accidental'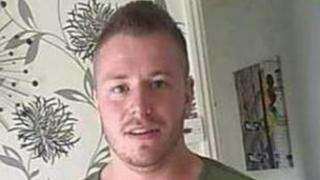 A coroner has recorded a verdict of accidental death over a police pursuit in which a Nottinghamshire man crashed a stolen car into a tree and died.
Dale Wilson, 26, from Aspley, died after the Vauxhall Corsa he was driving left the road in Calverton on 14 November 2011.
An Independent Police Complaints Commission investigation found officers in the pursuit acted appropriately.
The IPCC said the Corsa had been seen at a recent burglary before the crash.
IPCC investigators examined police logs, radio transmissions, CCTV footage and statements from the police officers involved.
'Correct' pursuit
In a statement, the IPCC said the evidence showed that "officers assessed the risk attributed to the circumstances, obtained pursuit authority and were rightly in the process of considering tactical options prior to the fatal accident."
"CCTV analysis has shown that there were three or four seconds between the lead police vehicle and Mr Wilson," it continued.
"Mr Wilson drove around the bend where his vehicle went out of control at a significant distance ahead of the police car.
"There is no evidence the officers pursuing made contact with Mr Wilson's vehicle before the collision."
Amerdeep Somal, IPCC commissioner, said: "The investigation found that the police officers involved in the short pursuit acted appropriately and the decision to authorise the pursuit was correct."
The inquest, held at Nottingham Coroner's Court, heard that when the car crashed its engine caught fire and officers dragged Mr Wilson from the wreckage.
He later died. The IPCC said it was satisfied the officers were properly qualified to drive their high pursuit cars.