Reward for VW camper van stolen from West Bridgford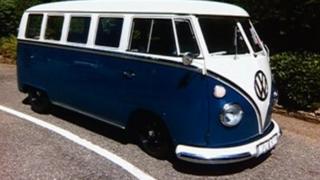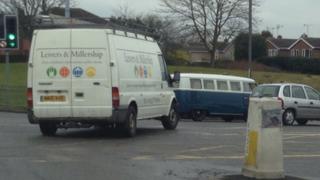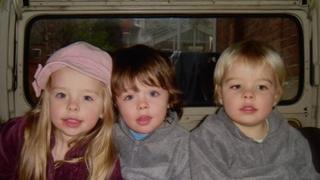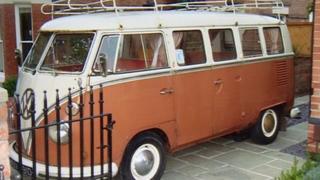 A £2,500 reward has been offered for the safe return of a stolen camper van which has been missing for a month.
The Humphreys family said the 1966 split windscreen VW was "like another baby" and they are struggling emotionally to deal with the theft.
They bought the rare van, called Lizzy Beth, for £9,100 and spent six years and over £40,000 restoring it.
It was taken from the garage at their home in William Road, West Bridgford, in the early hours of 20 March.
'Deeply traumatised'
Jayne Humphreys said: "This camper was so special to us and actually our heritage.
"We are so deeply traumatised by this whole situation, we just want her found."
Mrs Humphreys and her husband Matthew had hoped to use the van for holidays with their twin sons, seven, and daughter nine.
The day after the van was stolen, it was photographed leaving nearby Clifton.
The couple set up a social media account to help find the vehicle.
Nottinghamshire Police said a white man was seen driving the vehicle and is believed to have been struggling with the gears.
The reward has been offered by the insurance company.