Nottingham St Ann's slum photograph family trace attempt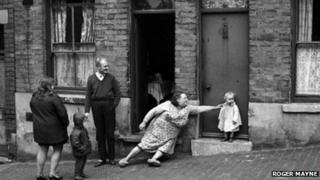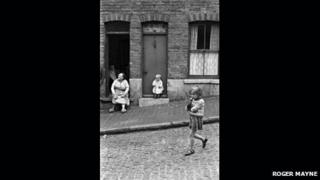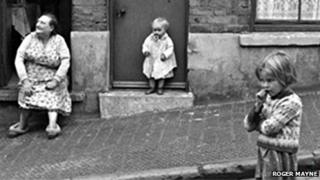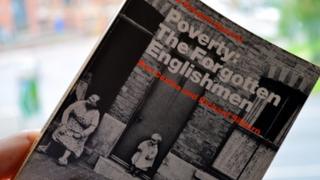 A quest has begun to trace a family pictured in a set of photographs taken in Nottingham's slums in 1969.
One of the pictures, taken by Roger Mayne, was used on the cover of a book about poverty which used St Ann's, a district of the city, as a case study.
The houses were later demolished and the families were relocated.
Anna Douglas, who curated an exhibition of the photographs, said she was desperate to find the people.
She said: "These photographs offer an alternative view to the unremitting drudgery of poverty.
"They show children playing in the street, inventing games with whatever they can find, and families taking time to chat on their doorstep."
One of the photographs was featured on the cover of a Penguin book called Poverty: The Forgotten Englishmen, by Nottingham academics Ken Coates and Richard Silburn.
Mr Mayne was sent to the city by the publisher.
Ms Douglas has been working with photographer David Sillitoe, whose father Alan wrote about working class life in Nottingham, to track down people who were photographed by Mr Mayne in the 1960s.
The curator's recent exhibition at the Djanogly Gallery, Nottingham, featured the works and stirred her interest in the family.
She said: "Looking at them today begs the question, what happened to these people, and what might they think of these photographs today? We'd love to know."
The houses in the pictures were demolished during slum clearances in St Ann's in 1969 and the 1970s.
Many of the residents were believed to have been relocated to suburban council estates in Broxtowe, Clifton, Bestwood and Top Valley.
Anyone pictured in the photograph or with information about who the people are is asked to get in touch here.