Newark house blast: Gas supply ruled out as cause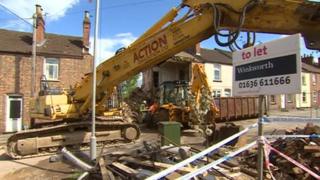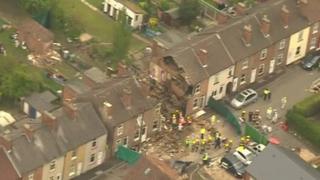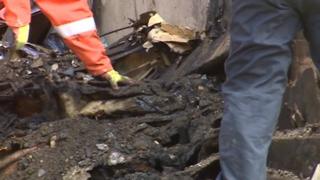 The mains gas supply has been ruled out as the cause of an explosion which killed two people at a terraced house in Nottinghamshire, police have said.
Leslie Rourke, 71, and his daughter-in-law, Jeanette Rourke, 40, died in the blast in Wright Street, Newark, on Sunday.
Four other people were injured in the explosion, including Mrs Rourke's husband Nick.
No leaks were found in the domestic gas supply to the house.
Nottinghamshire Police said they were keeping an open mind about the cause of the blast but were looking at the possibility that it was caused by a family member doing DIY in the home.
Up to 100 people had to leave their homes after the explosion but most have now been allowed to return.
Two neighbouring properties are being demolished.