Bevercotes Colliery 'rave' investigated by police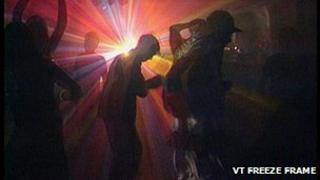 Nottinghamshire Police say they have been patrolling an area in the north of the county where a suspected rave was taking place.
Hundreds of people reportedly gathered on the old Bevercotes Colliery, near Ollerton, at Markham Moor.
Police said the landowner had not given permission.
"We are working to minimise the disruption caused to nearby residents," Ch Insp Paul Murphy, from Nottinghamshire Police, said.
"We have been in contact with the people on the site and are working to achieve a peaceful resolution and return to normality as soon as possible."
Tom Browne, who lives in nearby Bovensall, said the music has been going on since 02:00 BST.
"At one point the police helicopter was hovering overhead," he said.
"Most of my neighbours, a lot of whom are retired people, got no sleep whatsoever."