Little egrets breed in Nottinghamshire for first time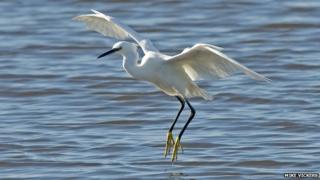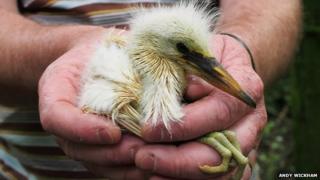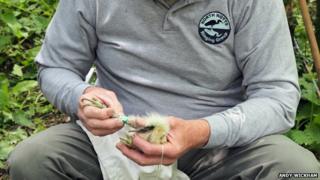 A bird which only arrived in the UK 25 years ago has bred in Nottinghamshire for the first time.
Nottinghamshire Wildlife Trust has announced the birth of 16 little egret chicks at Besthorpe Nature Reserve, north of Newark.
The birds, a kind of white heron, fledged in June and early July but the group kept the news secret until now.
They are believed to be the most northerly inland breeding little egrets in the UK.
They first arrived in the UK in 1989, and only started nesting in 1996.
There are thought to be about 700 breeding pairs nationally and it is ranked amber on the RSPB's conservation list, as a rare breeding species.
Charles Langtree, head of estate management for the trust, said: "The discovery of breeding little egrets at one of our Trent Vale Nature Reserves was very exciting.
"As this was the first confirmed breeding site for the county we decided to keep the news under wraps until the chicks had fledged safely.
"Now that they have left their nests, we want to share the good news so that people can help us with tracking the birds once they leave the reserve."
The little egrets were found during a long-term study of grey herons at the reserve, close to the River Trent.
Before the birds fledged, they were fitted with a special coloured ring by the North Nottinghamshire Ringing Group with support from the British Trust for Ornithology.