Works begins on Nottingham ring road upgrade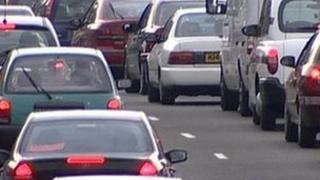 Work has started on £16.2m upgrade of Nottingham's ring road, which carries up to 50,000 vehicles a day.
The route, which runs from the A453 across the northern part of the city to the A60, serves Nottingham's two main hospitals.
The work will include improving junctions from the Queen's Medical Centre to Mansfield Road in Arnold.
Street lights will be replaced and part of the road will be widened.
Officials said lane closures would be kept to an minimum and major works will be scheduled for off-peak travel times where possible.
However, one main road, Aspley Lane, will close to all traffic apart from buses, bikes and emergency vehicles at the end of August.
The Department for Transport will pay £12.8m towards the project and the city council put in the remaining £3.4m.
It is due to be completed by summer 2015.