'Music hall' pub in Nottingham expands into caves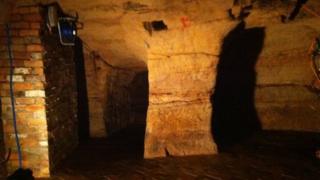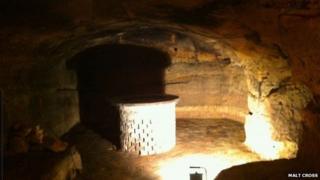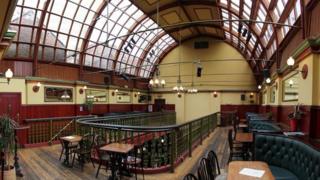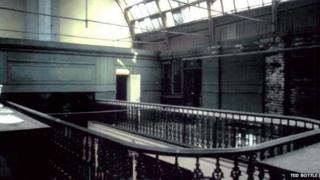 A Nottingham pub based in a former Victorian music hall has been given permission to extend - downwards.
The Malt Cross, on St James's Street, lies on top of a cave system that was once used by monks to store meat and beer.
The owners hope to use the caves for music performances, dining, private functions - and possibly a brewery.
The work will cost £1.5m and is expected to be completed by September 2014.
'Archaeological dig'
Jo Cox-Brown, operations director said: "The two floors and two caves below the Malt Cross are currently lying derelict.
"We have the original drawings of the design of the music hall from 1877, which show it was originally in four tiers.
"The lower floors would allow poorer people to hear, although not see, the music for free.
"The Malt Cross was one of seven music halls in the city and we are the only one still standing."
The consortium of city centre churches which runs the Malt Cross hopes a Heritage Lottery bid will cover the majority of the refurbishment funding, with the rest coming from other grants and donations.
Planning permission for the project was granted by Nottingham City Council.
The caves, which lie beneath the two unused floors, were originally used by monks from a Carmelite monastery which was based on the site.
"The caves have long, low benches which were used for storing beer," said Ms Cox-Brown.
"They have herringbone floors and a blocked well, which is supposed to go down about 70 feet. We will be working with the University of Nottingham to do an archaeological dig of the well.
"The monks originally used these caves back in 1100 for brewing and storing beer."
The consortium hopes to use the remainder of the Grade II listed building as an arts venue.
"We are going to turn this space back into its original use," said Ms Cox-Brown. "We are going to bring back to life some of the features that are currently boarded up.
"It's a really exciting opportunity to tell people about the history of the music hall."