Charity seeks volunteers to help HMP Whatton sex offenders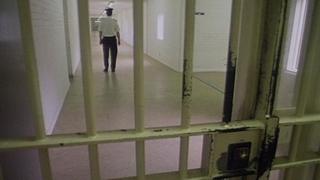 Sex offenders at a Nottinghamshire prison will be offered support by a charity six months before release in a bid to reduce reoffending.
The Safer Living Foundation, has been set up by university researchers and will run the programme at Whatton Prison.
Six volunteers will work with each prisoner who agrees to take part.
It will include emotional and practical support and will last two years.
'Non-judgmental'
The programme aims to provide "a supportive social network, counteracting the isolation which can be a dangerous factor in leading to further sexual offences", forensic psychologist Belinda Winder, of Nottingham Trent University, said .
The volunteers will offer support as well as "friendship and practical advice", such as how to apply for jobs.
They do not need any specific skills but will need to be "robust and non-judgmental", said Ms Winder and will be asked to meet with offenders once a week for two years.
The inmates will not be accepted unless they are "motivated and committed to stop their offending".
The charity has raised about £50,000 to run the initiative at the largest sex offender facility in Europe.