Bassetlaw council election: Labour retain firm control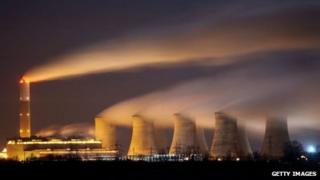 Labour has maintained its grip on Bassetlaw district council in north Nottinghamshire.
The party retained 11 seats and gained one from the Tories, while both UKIP and the Liberal Democrats failed to take any seats.
The party has controlled the council for decades apart from two brief periods in the 1970s and then again about eight years ago.
Labour has 35 of 48 seats on the council.
UKIP warning
The Conservatives held three seats and the one independent seat was retained by Hazel Brand in Misterton.
Despite being in Nottinghamshire economically, Bassetlaw looks to its large neighbour in Sheffield, rather than the distant county town of Nottingham.
UKIP hoped to capitalise on its popularity nationally and was the only party to field a candidate in every ward, but failed to win any seats.
Bassetlaw Labour MP John Mann advised his party to tackle the threat from UKIP head-on.
"A significant part of the electorate are disillusioned with the Labour Party," he told BBC News.
"Ignoring UKIP has been disastrous [nationally] - we should have been taking the battle to them."
The Liberal Democrats have not had a councillor in Bassetlaw for more than 10 years.
Labour has 35 seats on the council while the Conservatives have 10 and independent councillors hold three.