Arrest over Paul Weller Sherwood Pines concert attack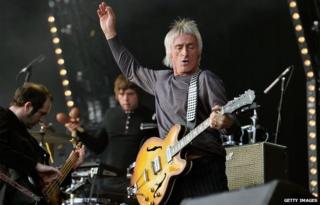 A man has been arrested on suspicion of assault after another man was headbutted during an open air Paul Weller concert in Nottinghamshire.
The 52-year-old victim was with friends in the crowd at Sherwood Pines Forest Park when he was attacked, leaving him with cuts and bruises.
Nottinghamshire Police has bailed the arrested 51-year-old man and appealed for witnesses to contact them.
The victim was headbutted at about 20:00 BST on Saturday.
The concert was the first in a series of sold out Paul Weller performances at Forestry Commission sites.