Nottinghamshire woman 'angry' at three year wait for operation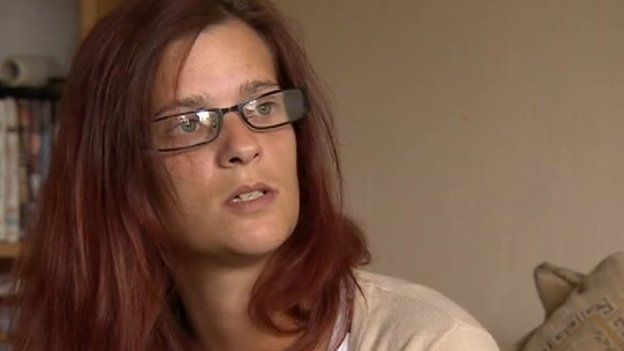 A Nottinghamshire woman who has a non-functional bladder says she has been fighting for three years for an NHS operation.
Lynsay Stewart said the £10,000 procedure is provided elsewhere in the country and could help her condition.
NHS Mansfield and Ashfield Clinical Commissioning Group (CCG) said there were "gaps and inconsistencies" in the way the operation is funded nationally.
It added that her latest funding request had been put on hold.
Ms Stewart, 29, from Kirkby in Ashfield, was recommended the sacral neuromodulation operation by her consultant who said it could "transform her life".
Care worker Ms Stewart applied for funding in October 2011, December last year and May this year.
Her first two applications have been refused and is waiting for a response on her latest.
"It is a battle because it just seems I'm getting nowhere... what else can I do?," she said.
"I feel like nobody cares for me... it's so frustrating and I feel very angry over it."
Ms Stewart added that having to catheterise four or more times a day was an inconvenience.
The operation would involve fitting an implant, similar to a bladder pacemaker, to help control the bladder.
The CCG, which took over the commissioning responsibility in April last year, said a policy was not in place to manage requests for the procedure.
Chairwoman Dr Judy Jones said: "There have been gaps and inconsistencies in the way this complex procedure has been funded nationally.
"The CCG is now considering if a policy is needed to manage future funding requests for patients we serve.
"We have enormous sympathy for Lynsay's situation and can appreciate her frustration and that of her consultant."
She added that Ms Stewart's May application was "still pending until the process was concluded" and they were working with her consultant to "resolve these issues".
NHS England said it was looking into Ms Stewart's case.
Related Internet Links
The BBC is not responsible for the content of external sites.