Sutton-in-Ashfield surgery may have missed children's vaccinations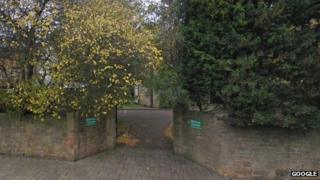 More than 50 children are being recalled for vaccinations after it was revealed a Nottinghamshire GP surgery kept "incomplete records".
NHS England said investigations had found children attending the Pantiles Medical Centre in Sutton-in-Ashfield may not have had all their injections.
Medical bosses apologised and said parents had been told as a precaution.
The GP surgery was closed in March after a Care Quality Commission report found standards were not being met.
Patients at the practice in Church Street were transferred to other surgeries.
'Extremely low risk'
NHS England said it had been working with Public Health England (PHE) to investigate clinical services provided to patients registered at the centre.
It said it had come to light that some records were "incomplete" and the service could not be assured all children had received the appropriate vaccinations, such as measles, mumps and rubella.
Dr Doug Black, medical director for NHS England (Derbyshire and Nottinghamshire), said 54 children were now being invited to attend their new GP surgeries to check if vaccinations had been missed.
"As we are unable to establish from some of the written records what vaccinations did take place, we believe it appropriate as a precautionary measure to recall a number of children and repeat these procedures again," he added.
"I would, however, like to stress that the risk is extremely low and would encourage all those we contact, to follow the advice provided and contact their new GP surgery to seek guidance on what they should do next."