Byron international festival begins in Nottinghamshire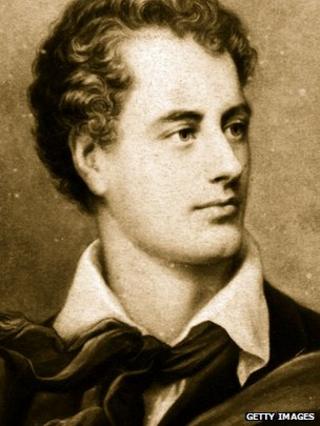 The 17th international festival dedicated to the poet Byron has begun in Nottinghamshire.
The festival, organised by the International Byron Society, includes walking tours, poetry recitals and a wreath-laying ceremony at the family grave in Hucknall.
Newstead Abbey, the writer's ancestral home, is also hosting a number of concerts to mark the occasion.
Organisers said there was something for everyone to enjoy at the festival.
Byron, who was born in 1788, gained notoriety for his scandalous private life and being described by his lover Lady Caroline Lamb as "mad, bad and dangerous to know".
In 1814, Byron's half-sister Augusta gave birth to a daughter, said to be Byron's.
Newstead Abbey was founded in the 1160s and stayed with the family for nearly 300 years before it was inherited by George Gordon in 1798.
However, he was forced to sell it for £94,500 to help pay off his debts.