Petition after boy, 6, injured by car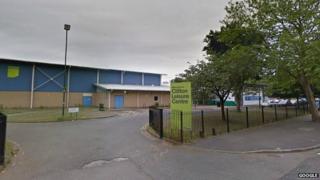 More than 360 people have signed a petition after a six-year-old was seriously injured on a Nottinghamshire road where crossings have been removed.
The accident happened on Southchurch Drive, Clifton, where tracks are being laid for Nottingham's tram extension.
The City Council has said a crossing is being installed and others will be added after the tramworks.
The boy is recovering in hospital after the accident near the Clifton Leisure Centre on 29 July.
'Nowhere safe'
He was hit by a car not far from where one of three zebra crossings were in place.
The youngster was treated for serious injuries at Queen's Medical Centre, Nottinghamshire Police said.
Sue Grocock started the petition, which has been signed by more than 360 people, after she heard about the accident.
She said she was "terrified" of letting her own children go to the leisure centre.
"There's nowhere safe for them to cross and I don't think it's suitable for them to go down there," she said.
The city council has pledged that a pedestrian crossing will be ready before the end of August.
A "variety" of crossings will be installed after the tramworks have finished, a spokesman said.