Shanay Walker murder accused case in Nottingham court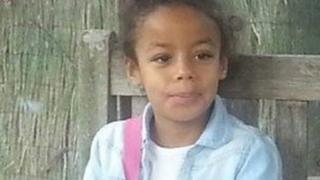 A case against a woman accused of murdering her seven-year-old niece has been adjourned.
Shanay Walker was found dead at a house in Beckhampton Road in Bestwood Park, Nottingham, last week.
A preliminary post-mortem examination established the cause of death as a head injury.
Shanay's aunt, Kay-Ann Morris, 23, of Beckhampton Road, did not appear at Nottingham Crown Court where her case was adjourned until 18 August.