Alliance Boots takeover: USDAW union told jobs are safe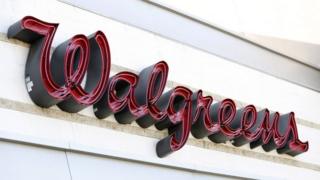 Alliance Boots has said it expects there to be no UK job losses after US firm Walgreens takes over.
The American pharmaceutical firm announced on Wednesday that it was buying the remaining 55% stake in Boots in a deal worth a total of £9bn.
Walgreens also revealed plans to cut $1bn over the next three years.
But David Johnson from USDAW said bosses have told him jobs at Nottingham-headquartered Boots are safe.
"My understanding is following the formal takeover, those cost savings are actually in the US operation rather than the UK," Mr Johnson said.
He added Boots was an "efficient business" and it was "difficult to see" where cuts could be made.
Alliance Boots will become wholly owned by Walgreens, which bought 45% of the company in 2012.
Boots said Nottingham was "at the heart" of the company's heritage and will continue to be a "very important hub" in the future.
"Given the complementary geographic footprints of Walgreens and Alliance Boots, job reductions are not expected at either company as a result of the merger," a spokesman said.
Walgreens said it intends to keep Boots' headquarters in Nottingham and insists jobs in the city are secure.