Nottingham chosen as first City of Football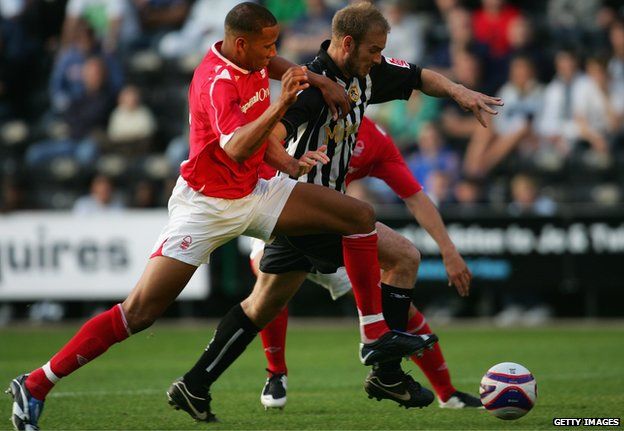 Nottingham has been chosen as England's first City of Football ahead of rivals Manchester and Portsmouth.
The three cities were selected by Sport England from 22 bids because of their commitment to promote the sport at grassroots level.
Nottingham will receive £1.6m in National Lottery funding to run a two-year pilot programme.
The city was praised by Sport England for its new ideas for "getting more people playing the national game".
Phil Smith, director of sport at Sport England, said: "Nottingham has an exciting and inventive response to the challenge of getting more people to play the game and we will look forward to working with them to make this happen.
"Nottingham was simply the best - it was a terrific bid."
Sport England said Nottingham's focus on a digital platform called Playbook, which helps promote football activities in the city, would bring more people to the sport.
Mr Smith said the £1.6m will be spent on a variety of projects including new sporting facilities and the digital service, which would help reach young people via their smart phones.
Nigel Cooke, head of One Nottingham, which promotes the city, said: "We will... encourage more people to play, especially 14 to 25 year olds, women and girls and people from black and minority ethnic backgrounds."
Related Internet Links
The BBC is not responsible for the content of external sites.