MP Anna Soubry's Nottinghamshire Police manslaughter 'cover-up' claims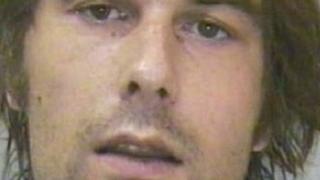 Nottinghamshire Police deliberately covered up an internal report on a schizophrenic man who killed his grandfather, an MP has claimed.
Broxtowe MP Anna Soubry said the police failed to disclose information about a prior attack by William Barnard at his trial in 2010.
She said the report showed he was due to be arrested over a separate offence on the day William McGrath was killed.
Nottinghamshire Police said the claims of a cover-up were unfounded.
The Independent Police Complaints Commission has asked the force to investigate the MP's allegations.
Barnard, now 34, pleaded guilty to manslaughter on grounds of diminished responsibility and was sent to a secure facility in Rampton Hospital.
He stabbed his grandfather 56 times and badly injured his grandmother Mabel McGrath, 88, as she tried to protect her husband in Stapleford, Nottinghamshire, in 2009.
Ms Soubry said the police had prepared an internal report after the death of 81-year-old William MrGrath, which showed Barnard was due to be arrested over an earlier attempted armed robbery.
"Police deliberately didn't tell the family what happened in the months leading up to John's killing - because they knew if they had done a proper job, John would be alive today," she said.
"Police must have known he (Barnard) was wanted (for attempted robbery) - why did they never tell anyone that, even their own prosecution team, when it came to the manslaughter charge?" she said.
"They knew they had failed spectacularly badly, she added.
Nottinghamshire Police said in a statement: "We recognise the family feel that they weren't kept informed about the original Independent Police Complaints Commission investigation (into the attempted robbery in May 2009) which is clearly regrettable but unintended.
"There was certainly no cover-up."
At the 2014 inquest into Mr McGrath's death, the coroner said if Barnard had been arrested on the robbery charge then he would have "likely been detained" and would "not have been at liberty to kill his grandfather".
A police spokesman said the force "should also have ensured the family fully understood what was happening and the process behind it".
"We have already apologised to the family, in person, and we apologise again today."