Mother claims drug convict son 'neglected' in prison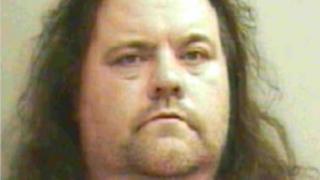 The mother of a Nottingham drug dealer who died after spending six years in prison has said her son was "neglected".
Paul Hardy, 51, was jailed for his part in a drugs ring and was sent to Lowdham Grange Prison in Nottinghamshire.
He died in January in Queen's Medical Centre in Nottingham where he was being treated for prostate cancer.
His mother June Hardy told an inquest she believed her son was not getting proper medical care.
Mother jailed
She said she told the prison staff her son was being neglected and "needed to be in hospital".
She also said the prison had "withdrawn" her son's diabetes medication.
"I kept telling them I thought Paul was dying… and I was right," she said.
A prison nurse told the inquest at Nottingham Council House there were delays in obtaining the results of an important medical test.
The inquest heard he was in so much pain he could not sleep at night.
Mr Hardy was jailed for 12 years in September 2008 at Nottingham Crown Court for conspiracy to supply heroin, amphetamines, cannabis resin and possessing criminal property.
His brother Gary Hardy, 50, was sentenced to 20 years in jail at the same trial after being found guilty of conspiracy to supply heroin and amphetamines, money laundering and possession of criminal property.
June Hardy was sentenced to three years in jail for supplying amphetamine and cannabis.
The inquest is due to conclude next week.