Emiel Blankert death: Case referred back to coroner after two hung juries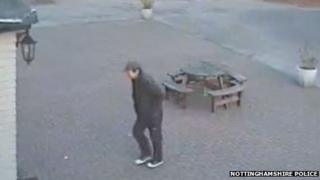 The death of a 48-year-old man who admitted himself to hospital with severe injuries has been referred back to the coroner after two hung juries.
Emiel Blankert, originally from The Netherlands, died at King's Mill Hospital in December 2013.
A jury failed to reach a verdict on a murder charge against his partner Michelle Swift, 49, of Mansfield on Friday.
Mr Blankert died of serious injuries after a sustained assault.
Pub visit
Miss Swift was released unconditionally after a second hung jury at Nottingham Crown Court, a Crown Prosecution Service spokesman said.
CCTV images showed Mr Blankert, who had lived in Nottinghamshire for 20 years, going into a pub in Mansfield after he had been assaulted.
Det Ch Insp Tony Heydon, of Nottinghamshire Police said: "We are in touch with Emiel's family in Holland and they will receive the best possible support by the Dutch victim support scheme."
He added: "The police and the Crown Prosecution Service built a case and believed that Emiel Blankert had died after he had sustained injuries thought to have been caused by Michelle Swift.
"Disappointingly, proceedings have now concluded without anyone being convicted."
The coroner will now decide whether it is in the public interest to re-open the inquest and investigate the circumstances of Mr Blankert's death further.