Nottingham groomer Blaine Dalton jailed for teen sex assault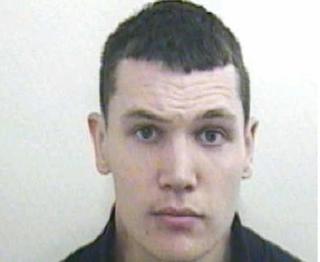 A man who had thousands of girls as Facebook friends has been jailed for sexual assault.
Blaine Dalton, who admitted six charges including an assault against a 13-year-old girl, was sentenced to a minimum of three years and nine months at Nottingham Crown Court.
The girl, now 16, said he "lied and wormed his way into my life".
Police said Dalton, of Bestwood Park, Nottingham, had at least five Facebook accounts that he used to groom girls.
'Shame and fear'
The 22-year-old admitted sexually assaulting a girl under 16 and five counts of causing or inciting girls under and over 13 to engage in sexual activity.
Det Con Chris Taylor, who led the investigation, said Dalton, who has been placed on the sex offenders register indefinitely, claimed to be a teenaged boy on the social networking site Facebook.
He would add girls as friends and then use their friends as a ready list of potential victims, Det Con Taylor said, eventually building up a list of "thousands of contacts, mainly young girls".
Dalton sexually assaulted the girl, who cannot be identified, in Nottingham after they met up following conversations online.
She said: "Looking back I was a shy, awkward 13-year-old and he seemed to know all the right things to make me feel special.
"Blaine abused my trust then abused me physically. I relive what he did to me every day.
"Abusers want you to stay silent through shame and fear so they can carry on, but you should tell an adult that you trust if you are being pressured to do or say things you don't want to."
The teenager, from Nottinghamshire, said that with the help of her family and counselling she had started to retake her GCSEs.