X-runner diarrhoea outbreak 'caused by open water swimming'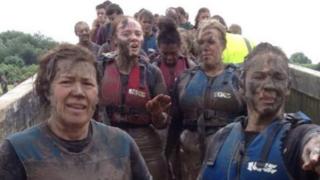 Open water swimming probably led to a diarrhoea outbreak among obstacle race competitors, an investigation found.
There were "no common risk factors" among competitors other than exposure to the water at the National Water Sports Centre in Nottingham on 9 July, Public Health England said.
The sports centre said water quality had been "normal" during the event, which attracted 3,000 entrants.
PHE said there was always a risk with open water swimming.
'No additional risk'
"Our results show no common risk factors among participants, other than exposure to environmental factors (river water and mud) as part of the event course itself," it said in a statement.
"As PHE has identified no additional areas of risk, we are not making any further investigations."
It warned that swimming in rivers and lakes can lead to diarrhoea and vomiting because there are always micro-organisms present.
Dozens of runners complained of suffering "severe" sickness and diarrhoea after the X-runner mud run event.
PHE launched an investigation calling for affected competitors to fill in a questionnaire, which was returned by 41 people.
A competitor, who suffered for several days after the race, said: "I completely understand there are risks to enter open water but on this occasion the majority of people who partook in the later waves were ill and because of this I feel something went wrong.
"It would be nice if something was put in place so it doesn't happen again to others at future events and so events like these continue."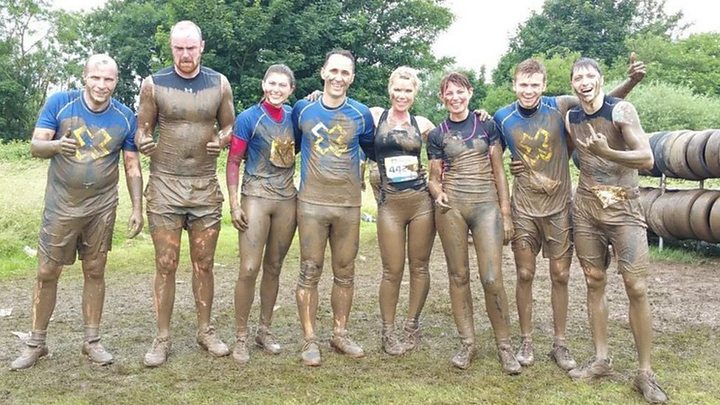 Brian Taylor, chairman of the trust that runs the sports centre, said: "Our facilities use water-supplied from a variety of natural sources, including surface streams and the River Trent and are similar to those found in UK coastal sea waters.
"These waters naturally have fluctuating levels of bacteria and are therefore tested regularly to safeguard the health of our customers. The results of these tests prior to the event were within normal parameters."